Today's Naxxramas run was the easiest by far.
Anub'Rekahn saw us coming and just died.
Similarly, Grand Widow Faerlina also kicked the bucket so our Death Knights threw a party and the size of the raid doubled with their guests.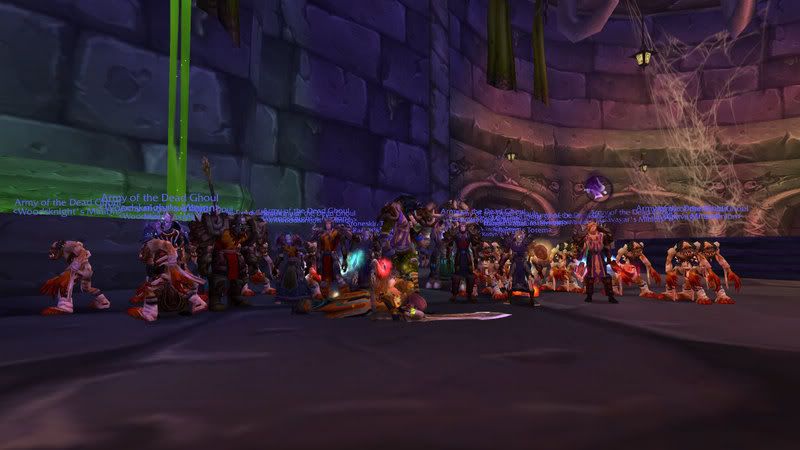 We paused to size up our next opponent, Maexxna
And then he died.
Now that the Arachnid quarter is Dead, it's time to set our sights on the Plague Quarter. Please make sure to read up on the bosses in preparation for Monday's raid.